Letter from Dr. Bailey

Dear Friend,
When I came to Dallas Theological Seminary 27 years ago to teach in the Bible Exposition department, one of my faculty colleagues was Dr. Gene Getz. He taught at the Seminary for many years in both the Christian Education and Pastoral Ministries departments.
Over the years, Dr. Getz's Bible-centered teaching and innovative ministry ideas have led to a church-planting movement that today numbers 400 churches nationwide. In addition, God has used Dr. Getz as a professor and mentor to literally thousands of DTS students.
Today's DTS faculty reflects a new generation of highly trained, gifted men and women with this same commitment to teach God's unchanging Word and model godly integrity in their lives. This is how you build an 89-year legacy of effective ministry!
We are carrying this legacy forward today—but the Seminary's financial needs are very significant as we come to the crucial midpoint of the spring semester. The added challenge right now is that these first months of the year are leaner for us financially.
Thus we rely on friends like you to meet those expenses that student tuition and fees do not cover. So I urge you, as God leads, to send a generous contribution today to Dallas Theological Seminary via our secure website. Thank you for your commitment to this work of equipping extraordinary men and women for worldwide ministry.
With grateful expectancy,



Mark L. Bailey, Ph.D.
President
Click here to make a gift
Make a Gift Today!
Ways to Give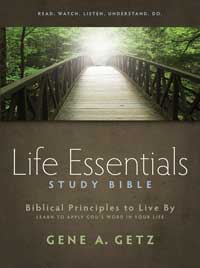 Request Your Copy